The Circassian Heritage Center is a museum and official Visitors Center in Kfar Kama that preserves the origins of the Circassians. The Circassians lived in the mountains of the northwestern Caucasus, where they lived for thousands of years.
---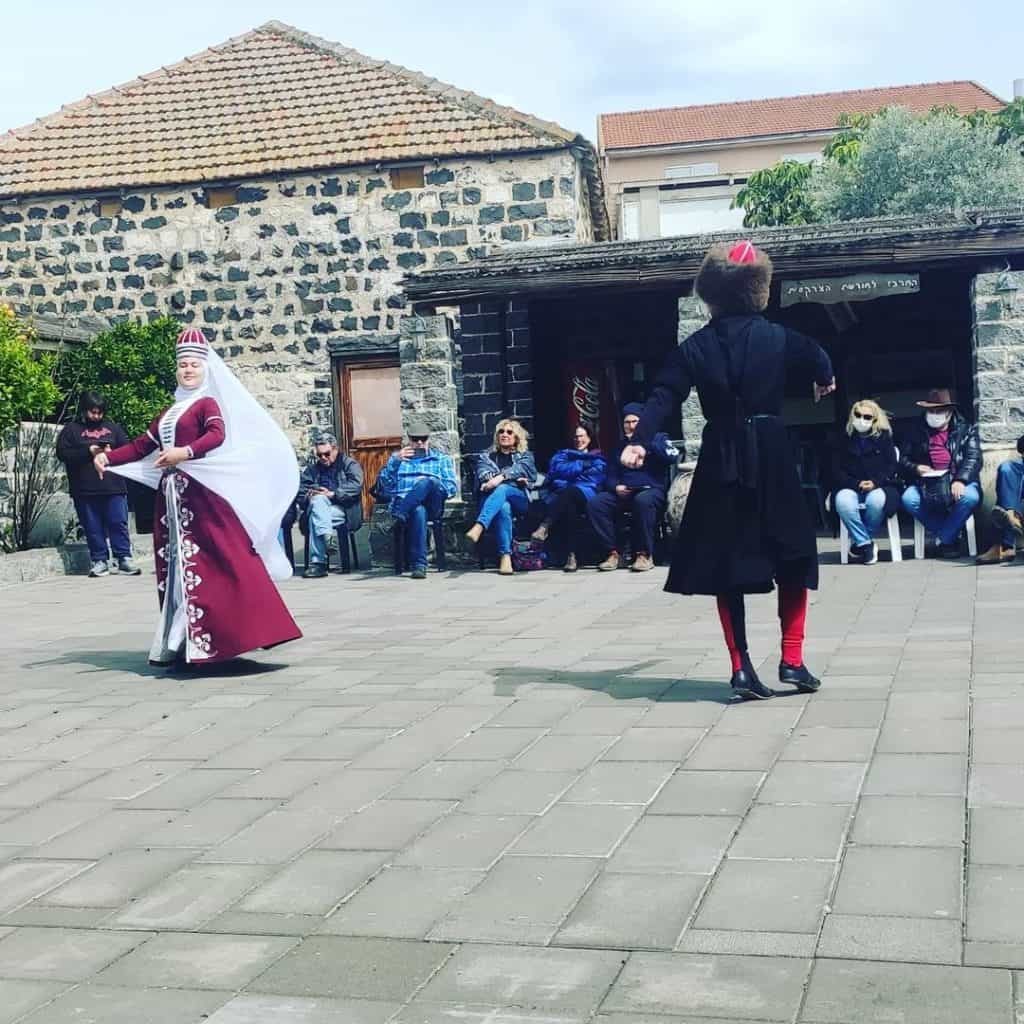 ---
So let me tell you about the Circassian Heritage Center: During the Russian occupation of the Caucasus in the 19th century, more than one million Circassians were killed, and many were transported from their homeland. The Neighboring Ottoman Empire absorbed the Circassian refugees and encouraged them to settle in parts of its territory, including the Land of Israel.
In the second half of the 19th century, the Circassians established three settlements in the Land of Israel, two of which still exist in Galilee: Kfar Kama, with a population of approximately 3,000 people, and Rihanya, with around 1,000 people.
---
Galilee Ultimate Guide
---
The Circassian Museum
Based in a historic 130-year-old building in Kfar Kama, the Circassian Heritage Center features a presentation revealing an ancient and special culture, a display of ancient artifacts of Circassian culture, some of which are very rare and have their origin in the Caucasus mountains, and costumes of Circassian warriors and work tools used by the first settlers.
Visitors can enjoy guided tours of the museum combined with a tour of the village's old nucleus in horse driven carriage. They can also take a walking tour of the village's narrow alleys accompanied by stories about the settlement and Circassian heritage and watch a local dance group performing stirring folklore dances. Here is a link to their website!
---