Caesarea´s visitor center was opened in May 2019; and since then it was a great success. Choosing to locate it in the reconstructed vaults is a part of a worldwide trend to breathe some more life into archaeological life. The vaults where Caesarea's visitor center is located were used to as storerooms for the good that were imported from afar by Herod the Great and were a part of the ancient port of Caesarea. Imagine! two thousand years ago Herod stood here and watched the city of Caesarea spread out below! These were the exact words of President Rivlin when he came for the inauguration.
---
---
As I am sure you know Caesarea National Park is the most visited National Park in Israel with more than 900,000 visitors, the majority is coming from abroad and not just locals. Caesarea was the first open-water deep-sea port built in the ancient Middle East. Herod uses cutting-edge technology to sink a platform made of volcanic ash onto the seabed.
---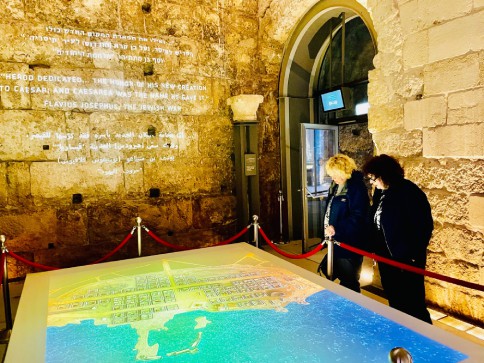 ---
As I am sure you know Herod named it after Augustus, the first Roman Empire. The 14 massive vaults were originally constructed as storage for the port. Four of the vaults were restored to create Caesarea's visitors center.
So What you Will Find at Caesarea´s Visitor Center?
In Caesarea's visitor center you will find interesting exhibits featuring the site's most impressive finds; that combined with audiovisual effects to illustrate the city's history. Archeologists are now excavating another four vaults. Even Though it's not sure yet what will be done with them. On top of Caesarea´s visitor center, Herod constructed a temple to honor Augustus Ceaser.
---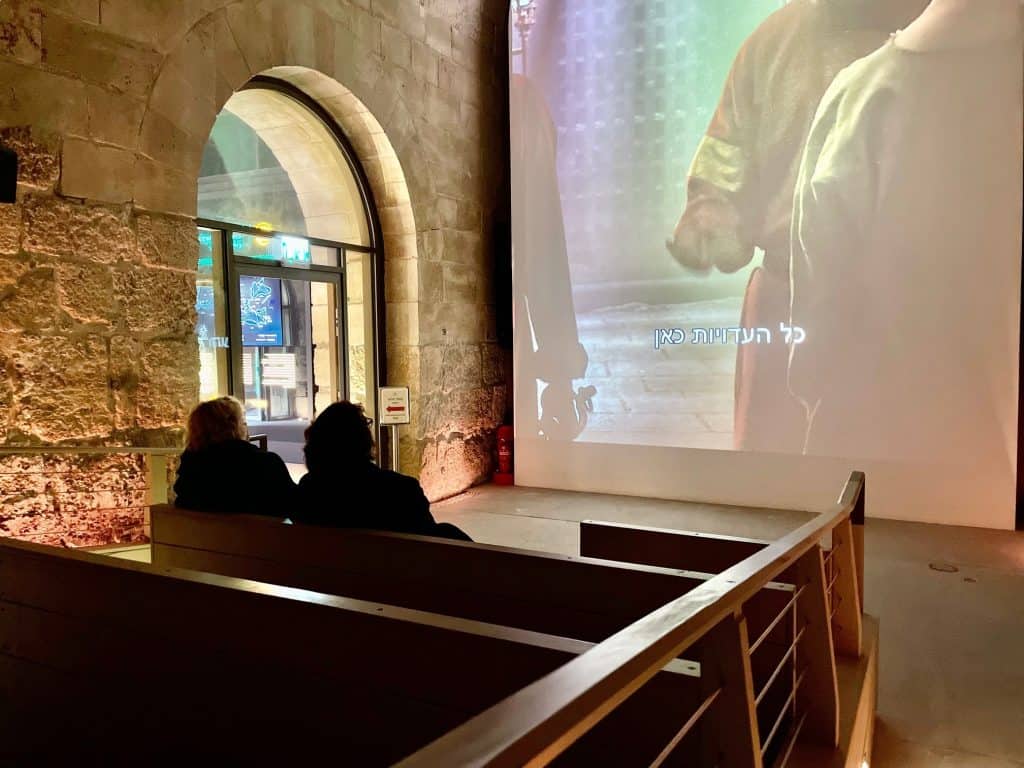 ---
And since then it became the holy location of the city. Later an octagonal church was built in the Byzantine period. In fact, this is a very important principle in archaeology. That is to say that once a certain location was venerated and turned to be holy, the rest of the civilizations that would follow would keep this location holy and construct their own sacred structures.
---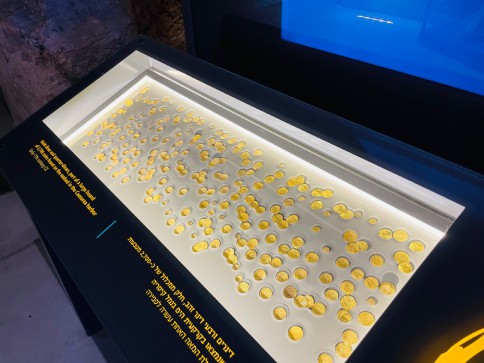 ---
On my private tours of Caesarea National Park visiting Caesarea´s Visitor Center is a must! In more ways than one; the visit gives a fuller experience to my guests. I mean let's face it, most archaeological sites are very bare and there are few finds to see. But when you visit Caesarea´s visitor center you really get a good idea about daily life in Caesarea and bring the site back to life!
---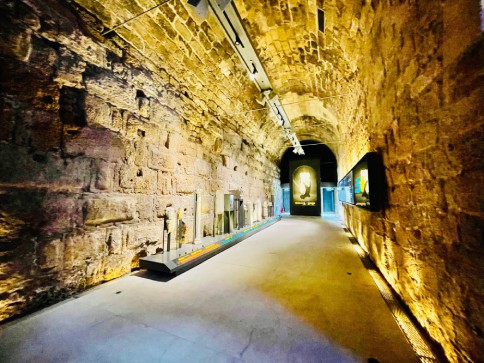 ---
So I recommend you guys don't skip this visitor center! One final note, if you want to read more about these cool golden coins? Then you should read my post Archaeological Discoveries in Caesarea. So I hope you enjoyed this post if you have any insights or something, you can leave a comment below.