In the annals of history, Imad al-Din Zengi, often known as Zengi, stands out as a formidable Muslim military leader who played a crucial role during the Crusades era. Furthermore, his strategic brilliance, leadership skills, and dedication to the defense of Islam left an indelible mark on the history of the Middle East. Let's delve into the life and legacy of this remarkable figure.
---
---
Zengi – Early Life and Rise to Power:
Imad al-Din Zengi was born in 1087 in Aleppo, then part of the Seljuk Empire. From an early age, he demonstrated a keen interest in military matters and rapidly ascended through the ranks, eventually becoming a prominent military commander under the Seljuk Sultan Malik Shah.
---
Saladin
---
The Atabeg of Mosul:
Zengi's most significant achievement was his appointment as Mosul's Atabeg (governor) in 1127. Under his rule, Mosul transformed into a powerful and influential city-state. Zengi's charisma, military acumen, and ambition quickly made him a central figure in the region, and he sought to unify the Muslim world against the Crusaders, who had established several Crusader States in the Levant.
---
---
The Capture of Edessa:
One of Zengi's most notable accomplishments came in 1144 when he successfully captured the County of Edessa, a Crusader State. This event marked a turning point in the history of the Crusades as it was the first time a Crusader State fell to Muslim forces. Zengi's victory sent shockwaves through Europe, prompting greater Western European involvement in the Holy Land.
---
County of Edessa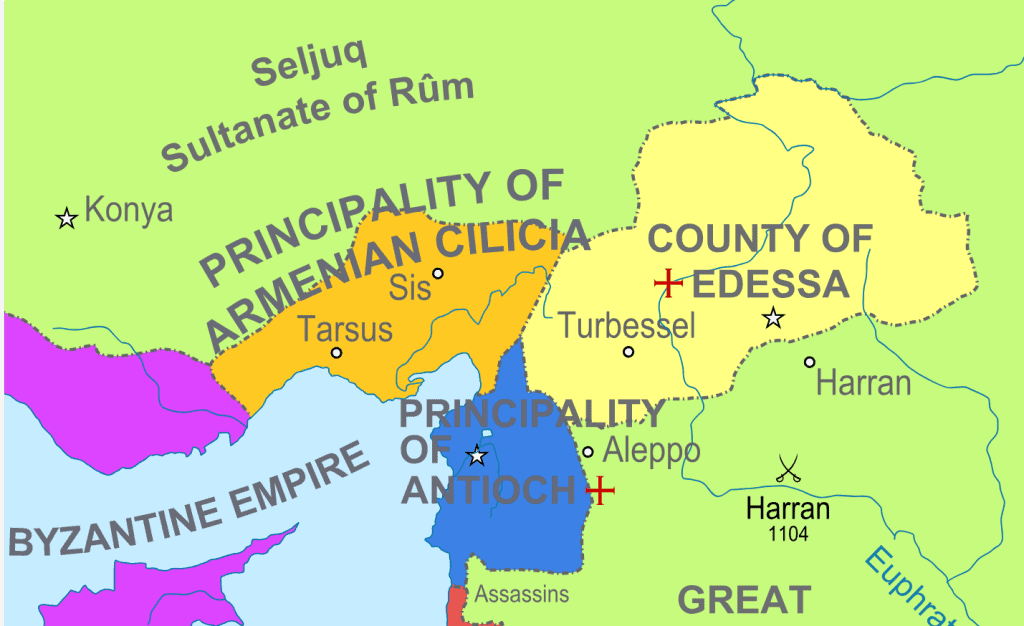 ---
Zengi's Legacy:
Imad al-Din Zengi's legacy is defined by his unyielding commitment to defending Islam from Western European Christian encroachment. He was a formidable adversary to the Crusaders, earning a reputation for his tactical brilliance and military prowess. Zengi's actions also paved the way for the rise of his son, Nur al-Din, who continued his father's mission of uniting and strengthening the Muslim world.
---
---
Cultural Patronage:
So Zengi was a military leader and a patron of culture and learning. He supported scholars, poets, and artists, contributing to the region's rich intellectual and cultural environment.
Conclusion:
Last, Imad al-Din Zengi's life and legacy represent a pivotal chapter in the history of the Crusades. His military successes, particularly the capture of Edessa, changed the dynamics of the Holy Land and set the stage for further conflicts between the Crusaders and Muslim forces. Ultimately, Zengi's dedication to the defense of Islam and his strategic genius continue to be subjects of historical fascination and study, making him a figure of enduring significance in the annals of history.