The People's Crusade, often called the Peasants' Crusade or the Popular Crusade, was an unconventional and largely unorganized movement that preceded the First Crusade. It emerged as an unexpected prelude to the more organized and well-known Crusades and was characterized by its spontaneous and diverse participants. This grassroots movement provides a unique perspective on the fervor and complexities surrounding the Crusades.
---
---
Origins and Leadership:
The charismatic preaching of Peter the Hermit, a wandering monk from Amiens in France, sparked the People's Crusade. In 1096, Peter began preaching about the liberation of Jerusalem and called for a holy expedition to the Holy Land. His passionate sermons resonated with many people, not just the nobility and knights who would later join the First Crusade.
---
---
Composition of Participants:
The participants in the People's Crusade were a diverse group, including peasants, lower-ranking knights, clergy, and even women and children. Unlike the organized armies of the First Crusade, these participants often had little military training or experience.
First Crusade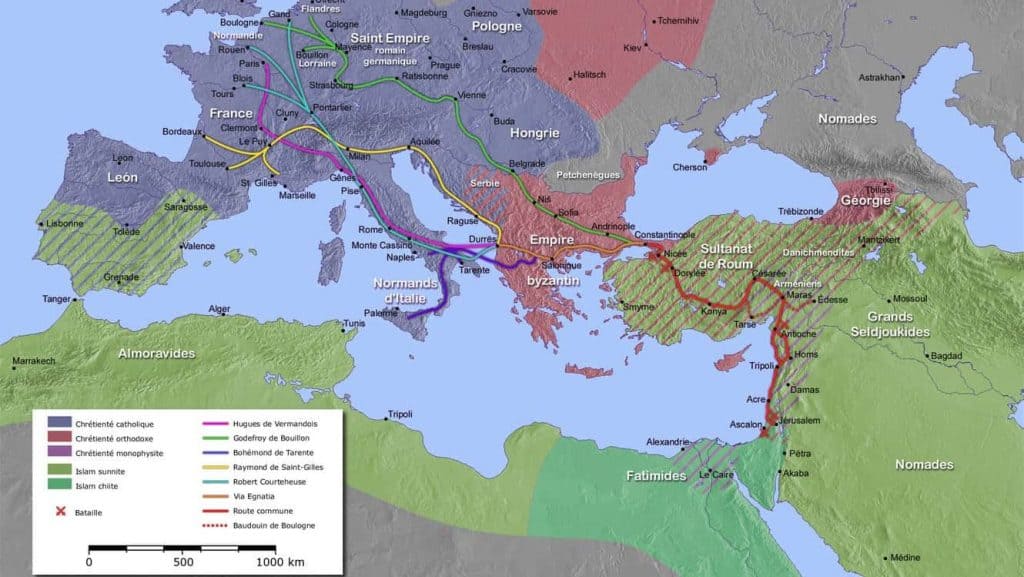 ---
The March to the East:
Inspired by Peter the Hermit's preaching, many crusaders, estimated to be in the tens of thousands, set out on a journey to the Holy Land. They embarked on their pilgrimage in the spring of 1096, traveling through Europe on a path filled with hardships, challenges, and confrontations with local populations.
---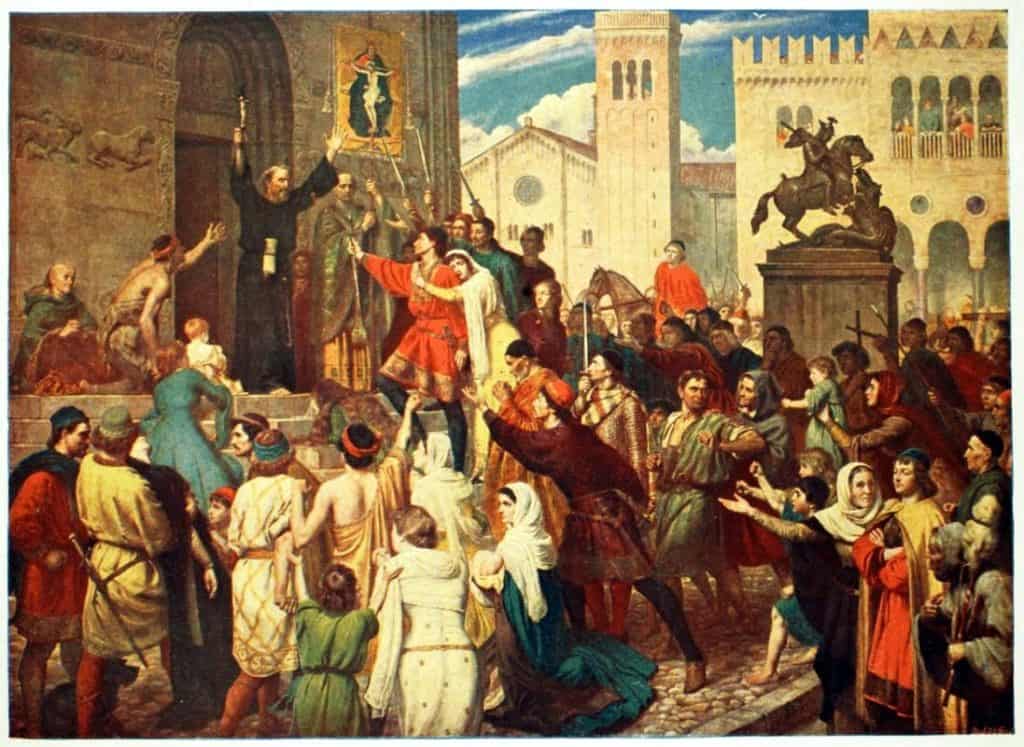 ---
Challenges and Clashes:
The People's Crusade encountered numerous difficulties, including a lack of provisions, hostile encounters with local authorities, and tensions with Jewish communities in the Rhineland. These tensions escalated into violent pogroms, which targeted Jewish communities and are remembered as the Rhineland Massacres of 1096.
Disintegration and Defeat:
Moreover, the People's Crusade was marked by its lack of central leadership and organization, which led to chaos and disintegration. When this untrained and undisciplined force reached Anatolia, they faced formidable Muslim armies and suffered a devastating defeat.
Legacy:
The precursor to the First Crusade:
While the People's Crusade failed, it served as a precursor to the First Crusade. A crusade that was better organized, more disciplined, and ultimately more successful in achieving its goals.
Complex Motivations:
Furthermore, the People's Crusade highlights the complex motivations behind the Crusades. In other words, religious fervor, the desire for adventure and wealth, and political considerations.
Historical Relevance:
Despite its failures, the People's Crusade is a significant chapter in the history of the Crusades, shedding light on the grassroots movements and social dynamics of the time.
People's Crusade – Conclusions
Last, the People's Crusade was an unorthodox and tumultuous episode in the history of the Crusades. Moreover, it showcased the diverse motivations and backgrounds of participants in these holy expeditions and provided valuable insights into the broader societal context of medieval Europe during the late 11th century. For more about the subject, go to Wikipedia!