The Children's Memorial at Yad Vashem in Jerusalem, Israel, is a profoundly moving tribute to the approximately 1.5 million Jewish children who perished during the Holocaust. Moreover, this somber and impactful memorial gives visitors a unique and emotional experience, inviting them to remember and honor the young lives lost during that dark historical period. Here's more about the Children's Memorial:
---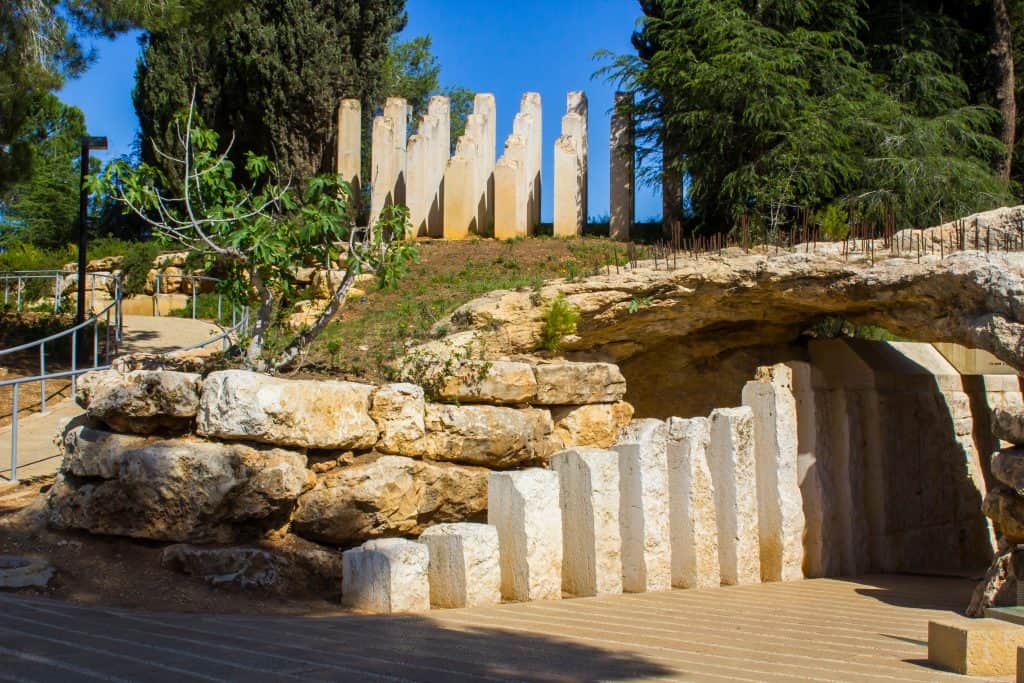 ---
Design and Atmosphere: The Memorial is a quiet, underground space. Visitors enter through a narrow passageway, which gradually leads them into the heart of the memorial. The memorial is intentionally dark, creating an atmosphere of solemnity and reflection.
The Children's Memorial – Candle Flames:
Inside the memorial, several mirrors reflect a single candle. This single flame is multiplied and reflected many times, creating the illusion of infinite flames. The mirrors and candlelight are metaphors for the millions of young lives extinguished prematurely.
---
---
Names and Ages:
As visitors stand in the darkness amidst the reflected candle flames, they hear a continuous recording of names, ages, and countries of origin of children who perished in the Holocaust. This audio memorializes the individuality of each child, highlighting their identities and the vast extent of the tragedy.
---
---
The Children's Memorial – Emotional Impact:
The Children's Memorial is a deeply emotional experience. The darkness, the sound of the names, and the flickering candlelight create an atmosphere of profound sorrow and remembrance. Visitors often report being deeply moved by the power of the memorial to convey the enormity of the loss and the vulnerability of the children.
---
Hall of Names
---
Universal Message: While the Children's Memorial specifically commemorates Jewish children who were victims of the Holocaust, its message is universal. It serves as a reminder of the devastating consequences of hatred, discrimination, and prejudice, emphasizing the importance of nurturing a more compassionate and tolerant world.
Educational Role:
The Children's Memorial serves as an educational tool, particularly for young generations who may not have a direct connection to the events of the Holocaust. It facilitates understanding, empathy, and reflection on the impact of intolerance and the significance of preserving memory.
---
Holocaust Museum Tour
---
Visiting Yad Vashem:
When visiting Yad Vashem, the Children's Memorial is integral to the museum complex. Visitors are encouraged to experience this powerful memorial as part of their journey through the exhibits and memorials at Yad Vashem.
---
Memorial to the Deportees
---
The Children's Memorial at Yad Vashem is a testament to the tragedy of innocent lives lost and a call to ensure that the memory of the Holocaust continues to inspire efforts to prevent hatred and violence. It is a potent reminder that remembrance is essential in shaping a more just and compassionate future.