Herzl Museum, located in Jerusalem on Mount Herzl, is a memorial to Benjamin Theodor Herzl, the founder of the Zionist movement and the visionary behind the establishment of the State of Israel. The museum tells the story of Herzl's life, work, and role in creating the Jewish State.
---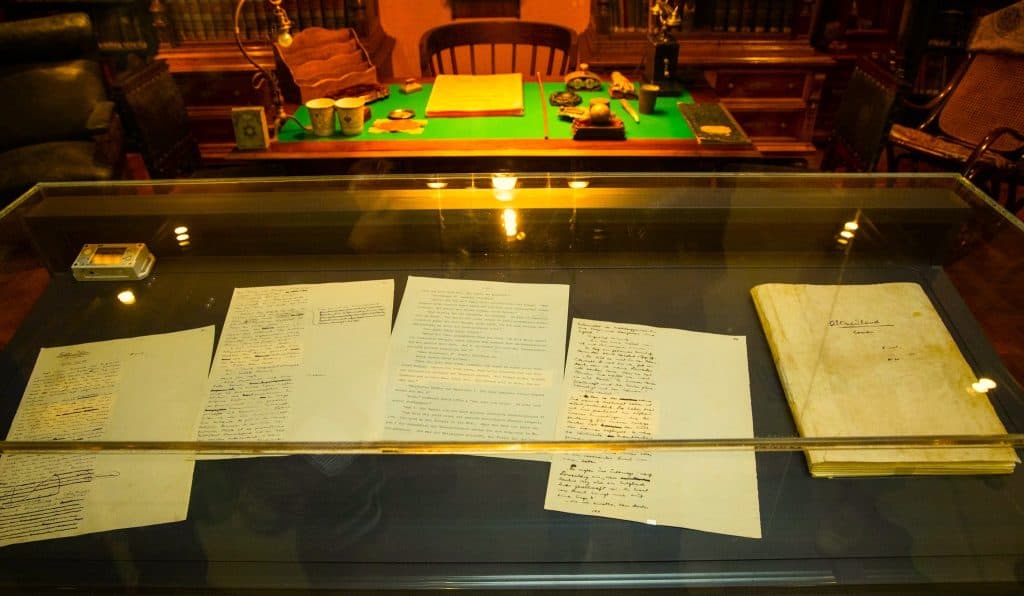 ---
The Herzl Museum is housed in a building constructed in 1960, and Israeli Prime Minister David Ben-Gurion inaugurated it. The museum has undergone extensive renovations, with the latest renovation completed in 2020.
---
Memorial for the Last of Kin
---
So visitors to Herzl Center are taken on a journey through Herzl's life, from his early years in Austria to his journalist work and involvement in the Zionist movement. The museum's collection includes personal items belonging to Herzl, photographs, documents, and other artifacts that help tell the story of his life and work.
Theodor Herzl
---
Moreover, one of the museum's highlights is a multimedia presentation that takes visitors through Herzl's vision for a Jewish State. The exhibition includes historical footage and audio recordings of Herzl's speeches and writings.
Another important exhibit is Herzl's study, recreated in the museum. The study consists of the desk and chair where Herzl wrote "The Jewish State," his seminal work on Zionism.
Furthermore, the Herzl Center also includes a library with books and documents related to Herzl and the Zionist movement. The library is open to researchers and scholars by appointment. The museum is located on Mount Herzl, a hill in Jerusalem named after Benjamin Theodor Herzl. The mountain is home to the graves of many important Israeli figures, including Herzl himself. Visitors to the museum can also visit Herzl's gravesite and pay their respects.
---
---
In conclusion: Herzl Center is a fascinating tribute to one of the most influential figures in Jewish and Israeli history. The museum provides a unique glimpse into Herzl's life and work, and it is a must-see destination for anyone interested in the history of Zionism and the establishment of the State of Israel. Here is a link to their website!
---