So, Tel Aviv's architectural landscape is a treasure trove of Bauhaus architecture, affectionately known as the "White City." Moreover, This UNESCO-designated World Heritage Site is home to one of the world's largest concentrations of Bauhaus buildings, a testament to the city's enduring commitment to modernist design and urban planning.
---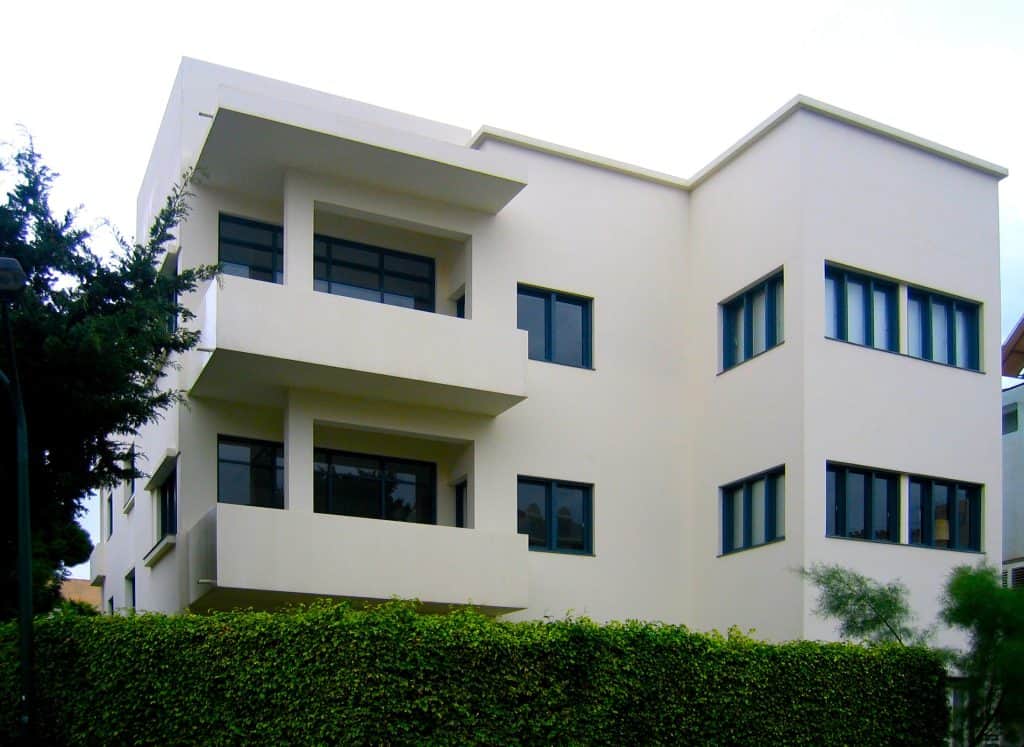 ---
The Bauhaus Influence in Tel Aviv:
First, the Bauhaus movement, founded by architect Walter Gropius in Germany during the early 20th century, sought to bridge the gap between art and functionality. Emphasizing simplicity, clean lines, and practicality, the Bauhaus style gained popularity in various parts of the world, including Tel Aviv.
---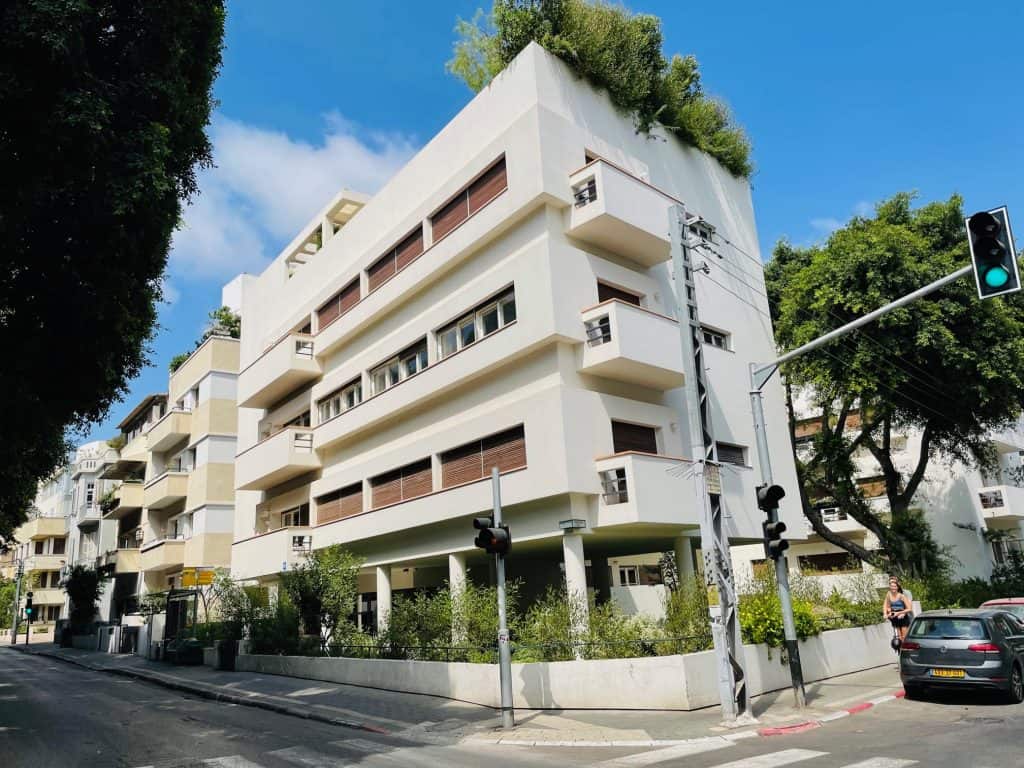 ---
The White City Phenomenon:
"White City" originates from the vast collection of white-painted buildings that populate Tel Aviv's streets. The Bauhaus architects who immigrated to Israel in the 1930s, fleeing Nazi Germany, found fertile ground to express their modernist ideals in this young and dynamic city.
---
The Eclectic Style
---
Characteristics of Bauhaus Architecture in Tel Aviv:
Tel Aviv's Bauhaus Buildings Share Several Distinctive Features That Make Them Instantly Recognizable:
White Facades: First, white-painted stucco exteriors are a hallmark of Bauhaus buildings in Tel Aviv. The color reflects the sun's rays, keeping interiors cool and contributing to the city's distinctive and harmonious appearance.
Balconies and Terraces: Second, Bauhaus buildings often incorporate spacious balconies and terraces, fostering a connection with the outdoors and promoting community among residents.
Horizontal Emphasis: Thirdly, Flat roofs, long horizontal lines, and continuous bands of windows are common design elements that contribute to the horizontal emphasis characteristic of the Bauhaus style.
Emphasis on Functionality: Last, the Bauhaus architects prioritized functionality and efficient use of space, ensuring that the buildings served the practical needs of the residents.
---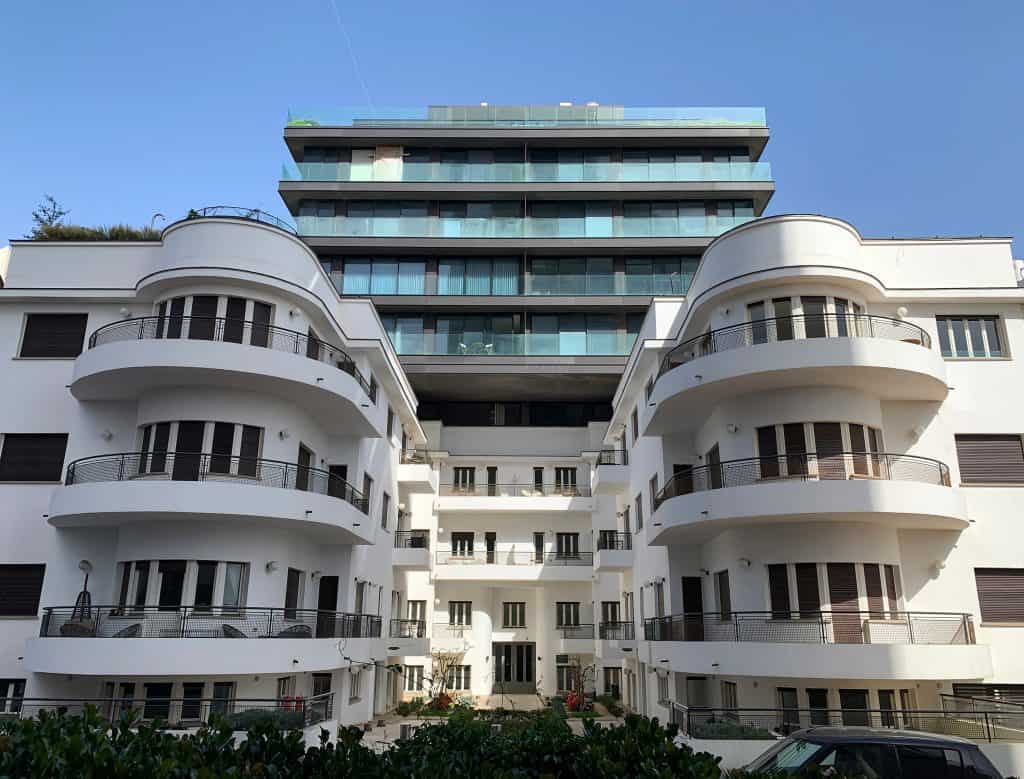 ---
Preserving the Bauhaus Heritage:
So, preserving Tel Aviv's Bauhaus architecture is a labor of love for the city's inhabitants. Efforts are continually made to protect these architectural gems from the wear of time and modern development, preserving their original charm and historical significance.
Bauhaus Center Tel Aviv: Visitors eager to learn more about Tel Aviv's Bauhaus heritage can visit the Bauhaus Center, a museum and gallery dedicated to the movement's history and influence in the city. Furthermore, guided tours and exhibitions offer a deeper understanding of the impact of the Bauhaus style on Tel Aviv's urban fabric.
A Modernist Masterpiece
So, Tel Aviv's Bauhaus architecture is a testament to the city's vision for a modern, innovative, and forward-thinking society. So as visitors meander through the streets of the "White City," they are transported back to an era of architectural excellence and a celebration of simplicity.
Last, Tel Aviv's Bauhaus buildings are more than just structures; they represent an enduring legacy of design, an ode to the modernist movement, and a living testament to the architects' dream of shaping a harmonious and inspiring urban environment.