The Battle of Lepanto was a naval battle fought on October 7, 1571, between the Holy League, a coalition of Christian states, and the Ottoman Empire. The battle occurred in the Gulf of Patras, off the western coast of Greece, and resulted in a decisive victory for the Holy League.
---
Church of Visitation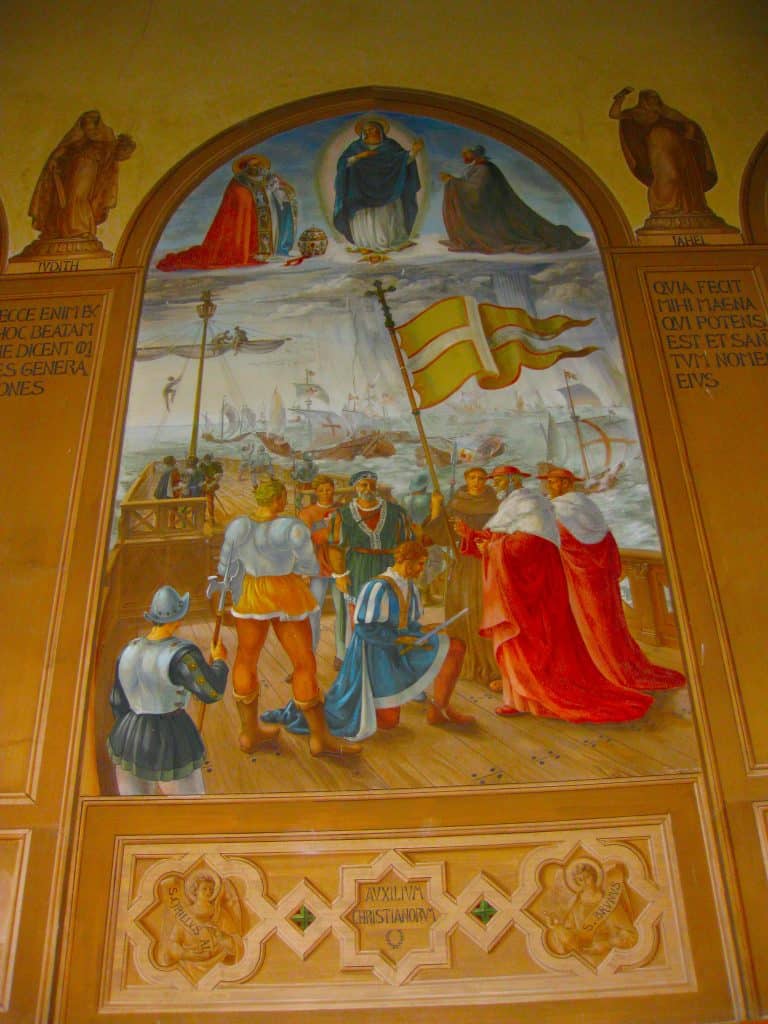 ---
At the time of the Battle of Lepanto, the Ottoman Empire was the dominant naval power in the Mediterranean, and the Holy League was formed to counter Ottoman expansion and protect Christian Europe. The Holy League comprised states such as Spain, Venice, and the Papal States and was led by Don John of Austria.
In the history of naval warfare Lepanto marks the last major engagement in the Western world to be fought almost entirly between rowing vessels.
In addition, the Ottoman Navy was under the command of Ali Pasha, and the two sides engaged in a fierce battle that lasted for several hours. The Holy League employed a new tactic known as the "art of the line," which involved forming a single line of ships and using them to encircle the Ottoman fleet. This allowed them to concentrate their firepower and overwhelm the Ottoman vessels.
---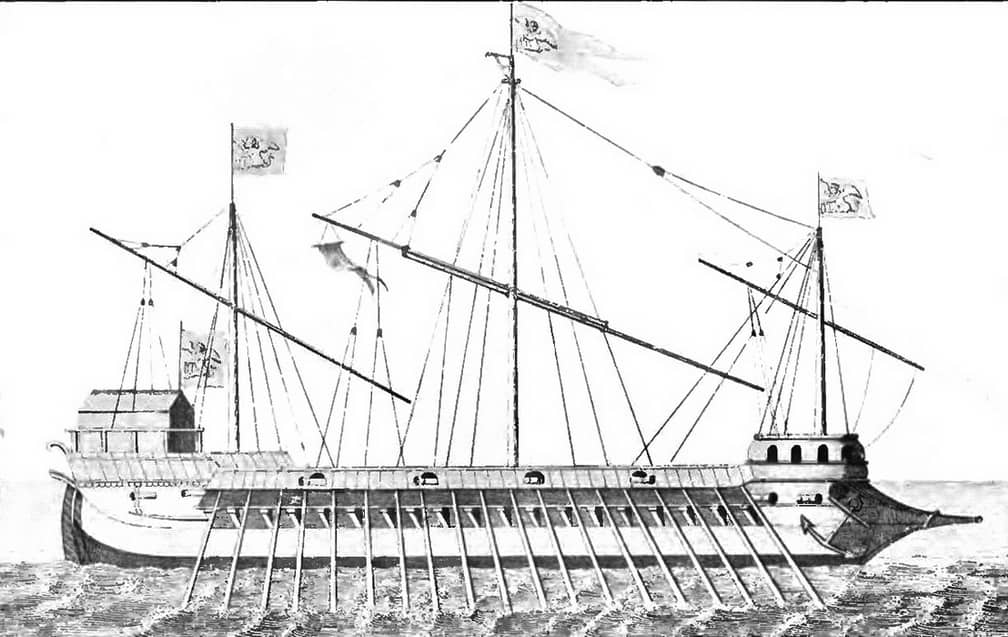 ---
The Holy League Emerges Victorious
So the Holy League emerged victorious despite being outnumbered, with around 8,000 Ottoman soldiers and sailors killed and 117 ships captured or sunk. They suffered fewer casualties, with about 7,500 killed or wounded.
The Field of Blood (Moastery of Onophorius)
---
So the Battle of Lepanto was a significant turning point in the conflict between Christian Europe and the Ottoman Empire, and it marked the end of Ottoman naval dominance in the Mediterranean. It also had a profound cultural impact, with the battle being celebrated in art, literature, and music and becoming a symbol of Christian resistance against the Ottoman Empire.
The victory of the Holy League is of great importance in the history of Europe and of the Ottoman Empire, marking the turning point of Ottoman military expansion into the Mediterranean. Pope Pius V attributed the victory to the Virgin Mary.
In summary, the Battle of Lepanto is remembered as one of the most important naval battles in history, and it remains a source of pride and inspiration for the people of the Mediterranean region.