Aelia Capitolina was established in Jerusalem by the Roman Emperor Hadrian in the 2nd century CE after he had crushed the Bar Kokhba revolt. Aelia Capitolina was given in honor of Hadrian's family name, Aelius, and the Capitoline Triad, Jupiter, with Juno and Minerva.
---
---
So Aelia Capitolina was built on the ruins of Jerusalem and was designed to be a Roman colony with a grid pattern of streets and public buildings. The establishment of Aelia Capitolina marked a significant turning point in the history of Jerusalem.
The Muristan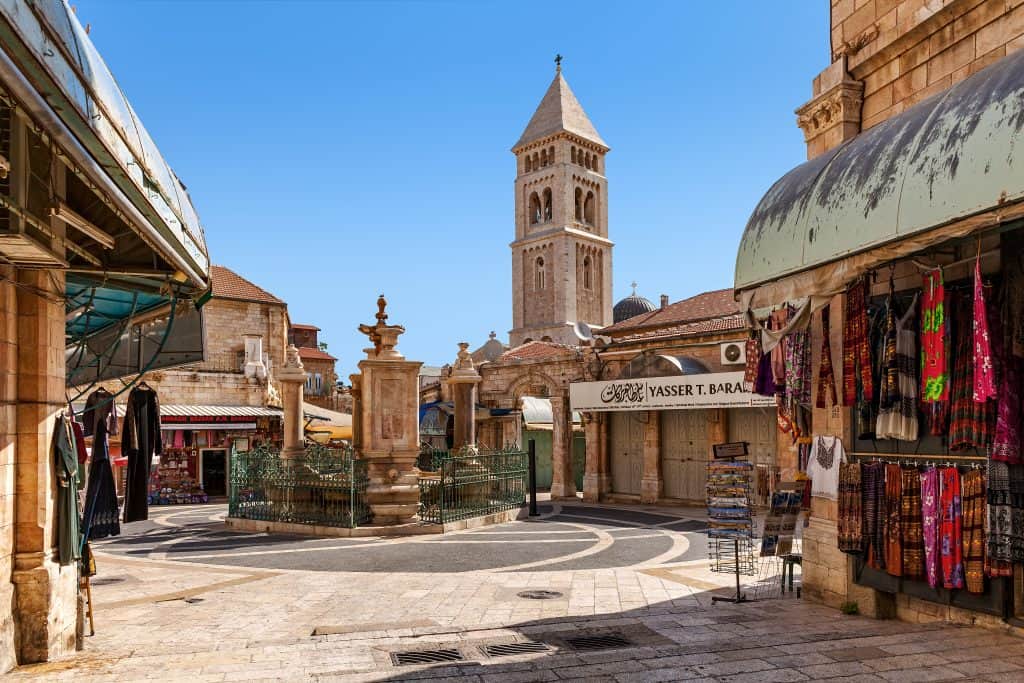 ---
For centuries, Jerusalem had been the religious and political center of the Jewish people. However, after the destruction of the Second Temple in 70 CE and the subsequent Bar Kokhba revolt, the city was left in ruins. Hadrian saw an opportunity to transform Jerusalem into a Roman city and suppress Jewish culture and religion.
---
---
Building Projects at Aelia Capitolina
So as part of the city's design, Hadrian built a large temple to Jupiter on the site of the destroyed Jewish Temple. This was a deliberate insult to the Jewish people and their religion, as Jupiter was a Roman god, and the Jews were monotheistic.
Likewise, the temple also served as a reminder of Roman dominance over Jerusalem. In addition to the temple, Aelia Capitolina was home to various public buildings, including a forum, a theater, and a stadium. The city also had several Roman baths and other amenities.
Damascus Gate
---
Moreover, these buildings were designed to showcase Roman culture and demonstrate the superiority of Roman civilization. Despite Hadrian's efforts to suppress Jewish culture and religion, the Jewish people continued to live in and around Jerusalem.
Over time, they developed a uniquely Jewish culture and identity distinct from the Roman culture surrounding them. This cultural fusion would shape Jerusalem's history and the Jewish people for centuries. Today, the legacy of Aelia Capitolina can still be seen in Jerusalem's architecture and history.
---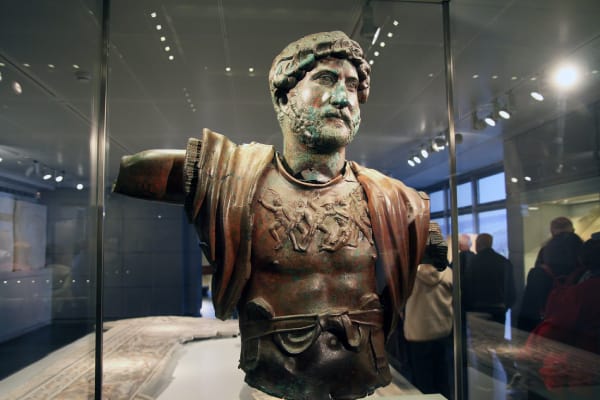 ---
Nowadays, the ruins of the Roman city can be visited at the Western Wall Plaza, where visitors can see the remains of the Western Wall of the Jewish Temple and the Roman arches that once formed part of Aelia Capitolina's city gates. Despite the destruction and transformation of the city, Jerusalem remains a place of deep spiritual and cultural significance for Jews, Christians, and Muslims worldwide.