The Tomb of the Prophets is a large ancient burial cave on the upper western slope of Mount of Olives in Jerusalem. Jewish and Christian followers believe the catacomb to be the burial site of the Haggai, Malachi, and Zechariah, the last three Hebrew Bible prophets believed to have lived during the 6th to 5th centuries BC. Jews have worshiped the catacomb of the three Hebrews since the Middle Ages.
---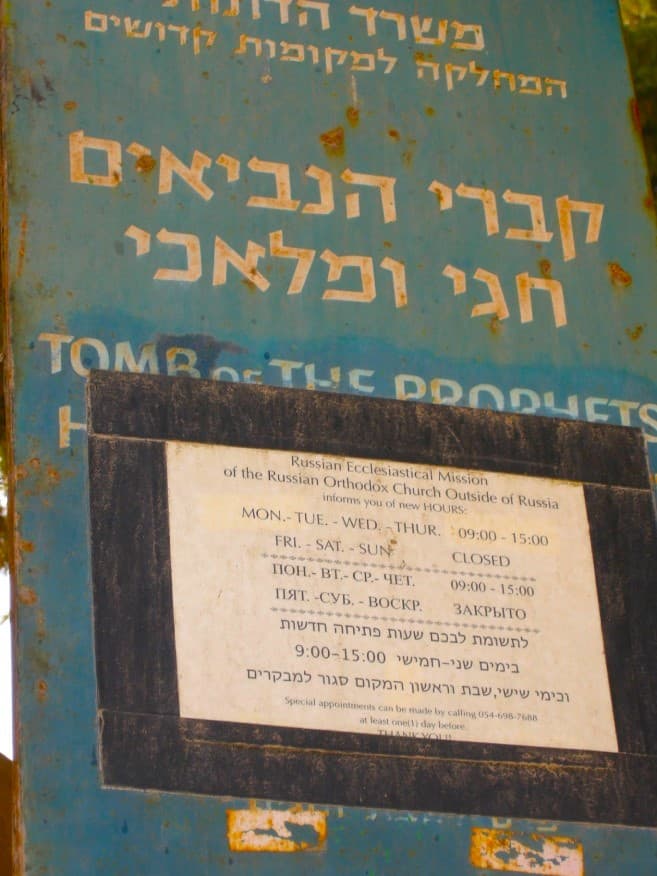 ---
Excavations conducted in the Tomb of the Prophets show that the complex dates from the 1st century BCE when this style of tomb was used for Jewish burial. Some Greek inscriptions show that the site was also used for the burial of Christians in the Byzantine period, the 4th and 5th centuries CE.
The Architecture of the Tomb of the Prophets
The complex has a unique plan, with a central chamber and corridors leading to the burial sites. The burial chamber forms two concentric passages containing 36 and 50 burial niches and two adjoining burial caves. The entrance to the large rock-cut funerary cave is on the western side of Mount of Olives. A staircase flanked on both sides by a stone balustrade leads into a large circular central vault measuring 24 feet (7.3 m) in diameter.
---
---
Two parallel tunnels run off the vault and continue for 20 yards (18 m) through the rock. A third tunnel runs in another direction. They are all connected by cross galleries. A little higher, on the right, is a terrace from which there is an excellent view of the Temple Mount and the Old City up to the high blocks of western Jerusalem.
---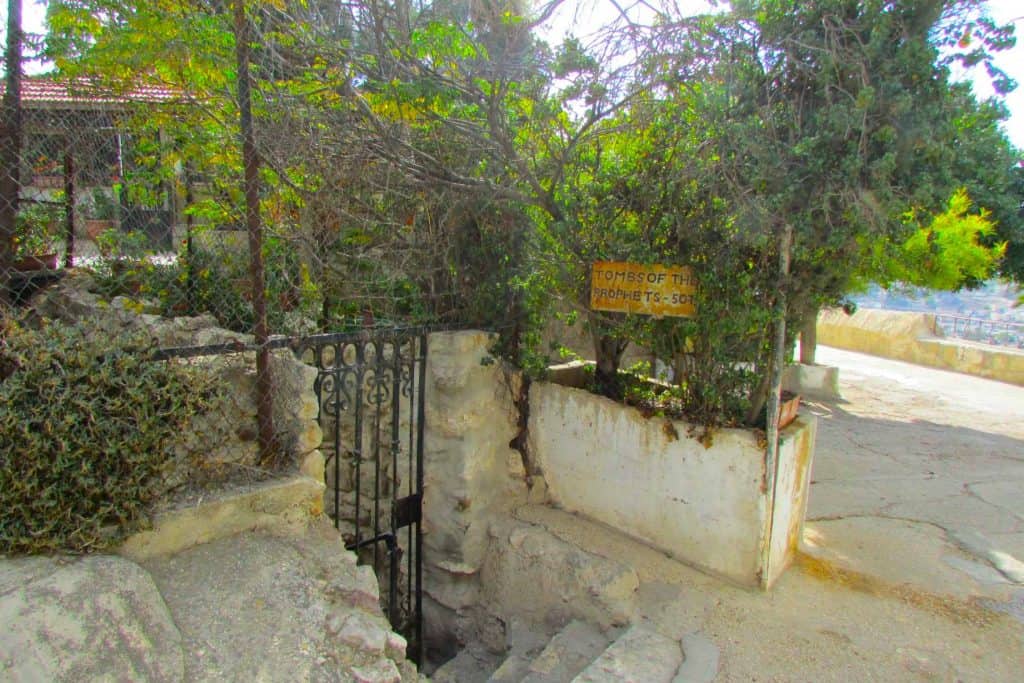 ---
In 1882, a Russian Orthodox church was erected on the cave site with significant protests from the Jewish population. During Ottoman rule, it was decided that the place would remain under the control of the Russian Orthodox Church. However, it would be devoid of Christian symbols and available to followers of all religions.
Today, the property is owned by the Russian Orthodox church but is kept by a local Arab who lives on top of the tomb.
Haggai, Malachi, and Zechariah
The three prophets, Haggai, Malachi, and Zechariah, are from the Old Testament, who God sent around the world to return people to the right ways of the Lord. Haggai and Zechariah were mainly concerned with rebuilding the temple, which had been destroyed by Nebuchadnezzar and the Babylonians nearly 70 years before during the Babylonian captivity. They were also concerned with the religious obligations of the post-exilic community and getting people to tend to their spiritual responsibilities.
Tomb of the Prophets Opening Hours:
The cave is open for visitors between Monday through Thursday from 09:00 – 15:00
Friday – Closed
Saturday – Closed
Sunday – Closed