Raymond IV, also known as Raymond of Saint-Gilles, was a prominent figure during the First Crusade and one of the key leaders in the expedition to the Holy Land. Here is an overview of Raymond IV, Count of Toulouse
---
Tancred, Prince of the Galilee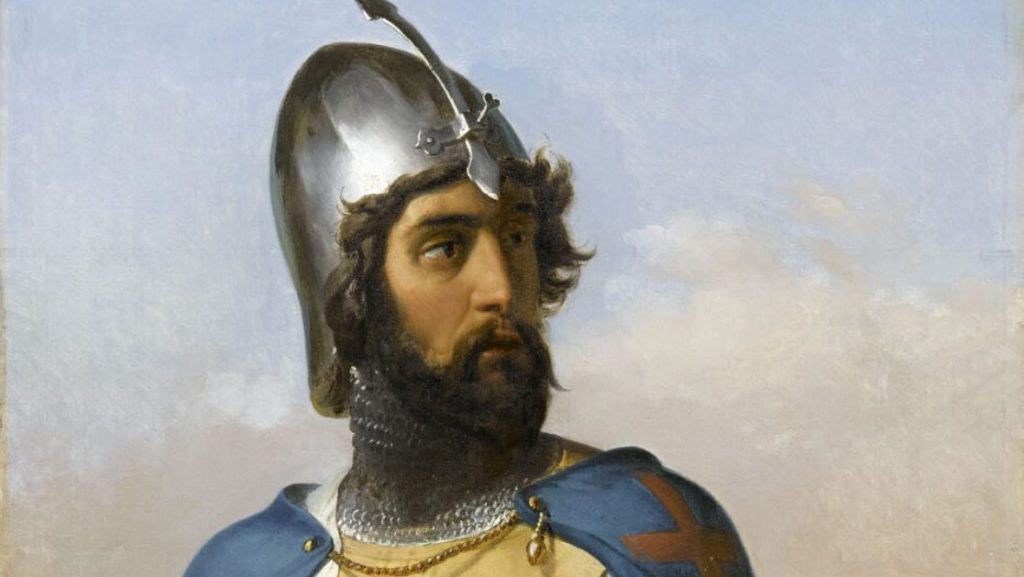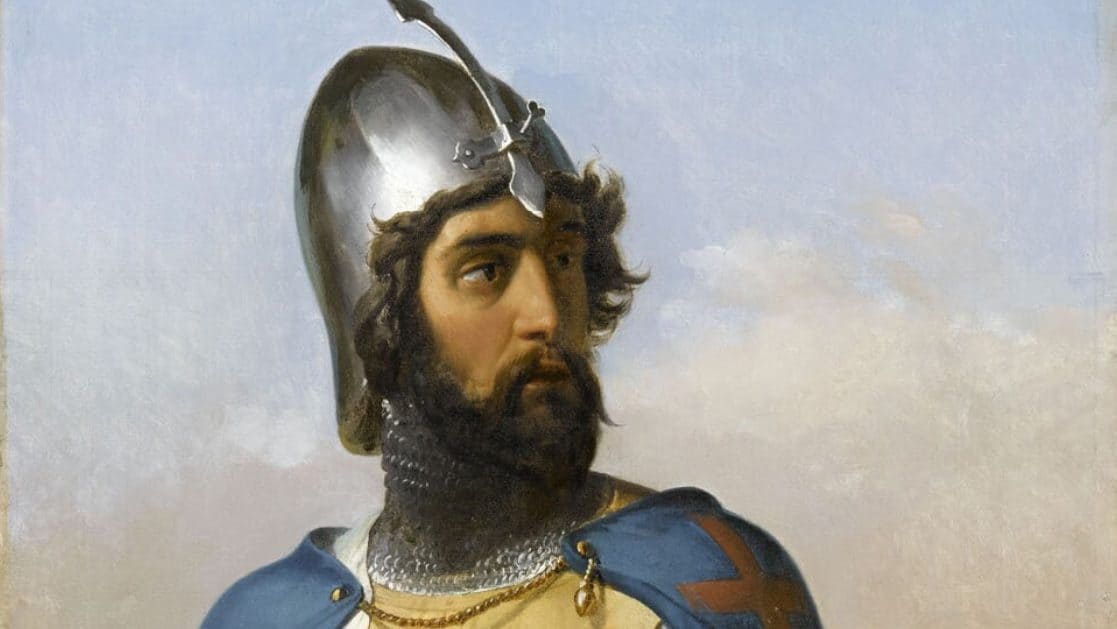 ---
Early Life and Background:
Raymond IV was born around 1041 in Toulouse, part of the County of Toulouse in modern-day France.
He belonged to the House of Saint-Gilles, a noble family with significant regional holdings and influence.
---
---
Participation in the First Crusade:
Raymond IV joined the First Crusade, a military expedition launched in 1096 to capture Jerusalem from Muslim control.
He was among the leaders of the Crusader army and held the title of Count of Toulouse, making him one of the most powerful and respected nobles on the Crusade.
---
First Crusade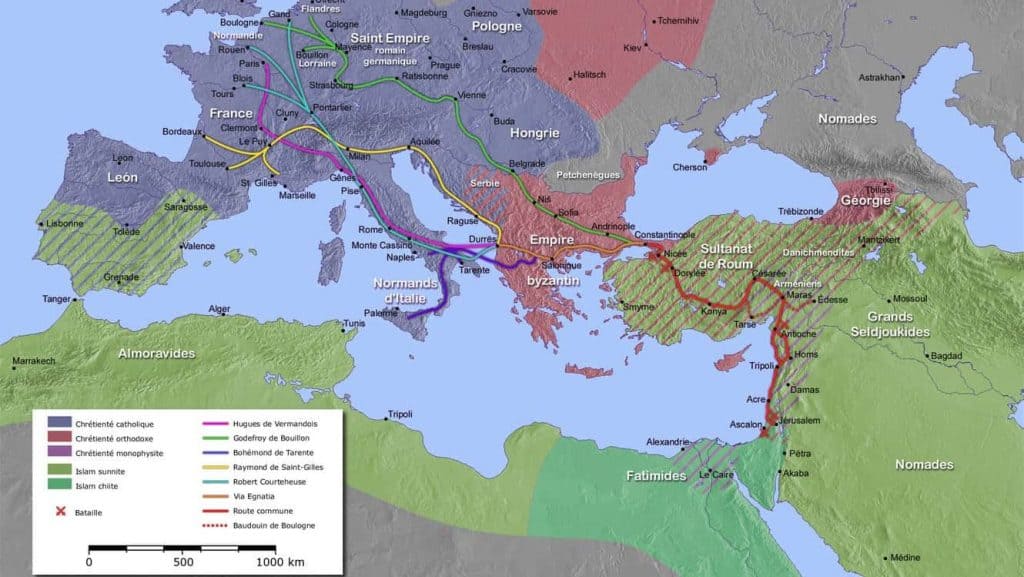 ---
Leadership and Role:
Raymond IV played a crucial role in the First Crusade. His leadership, military prowess, and diplomatic skills earned him a prominent position among the Crusader leaders.
He was involved in various battles and campaigns during the Crusade, including the successful capture of Antioch in 1098.
Bohemond I of Antioch
---
Conflict with Other Crusader Leaders:
Raymond IV had disagreements and conflicts with other Crusader leaders, particularly Bohemond of Taranto. These disputes often revolved around the control of conquered territories and leadership positions.
Retreat from Jerusalem:
Despite participating in the First Crusade, Raymond IV did not accompany the Crusader forces to the final capture of Jerusalem in 1099.
Instead, he headed back to his own territories in the County of Toulouse, which were facing threats and political challenges.
Later Life and Death:
Raymond IV continued to be involved in various political and military endeavors in Europe after the First Crusade.
He died in 1105, leaving a legacy as one of the prominent figures of the First Crusade and a key contributor to the Christian conquest of the Holy Land.
Raymond IV, Count of Toulouse, is remembered for his significant role in the First Crusade and his leadership during the campaign. While his conflicts with other Crusader leaders often overshadow his contributions, his actions played a part in establishing Crusader states in the Holy Land and the broader history of the Crusades. For more about this intriguing figure, go to Wikipedia!