Ein Keshatot is a fascinating archaeological site located in the Golan Heights. The site is believed to be the remains of a Jewish village that dates back to the Byzantine period, around the 6th century CE. The village at Umm el-Qanatir was constructed around a large, impressive synagogue.
---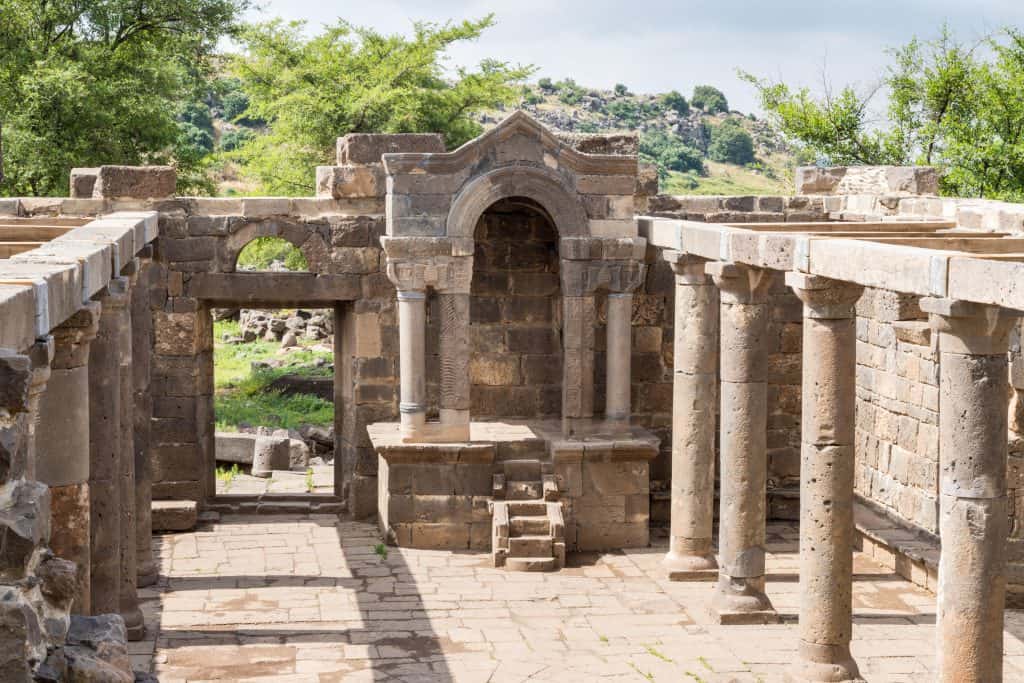 ---
The synagogue at Ein Keshatot is a unique and impressive structure. It has a complex system of arches, columns, and decorative elements that speak to the wealth and sophistication of the community that built it. Excavations at Ein Keshatot have revealed a wealth of artifacts and information about the daily life of the people there.
Golan Heights Day Tour
---
Among the finds are household items, such as pottery and glassware, and religious objects, such as menorahs and Torah scrolls. One of the most intriguing features of Umm el-Qanatir is the extensive network of underground water channels that runs beneath the village. These channels were likely used to collect and distribute water, a precious resource in this arid region.
---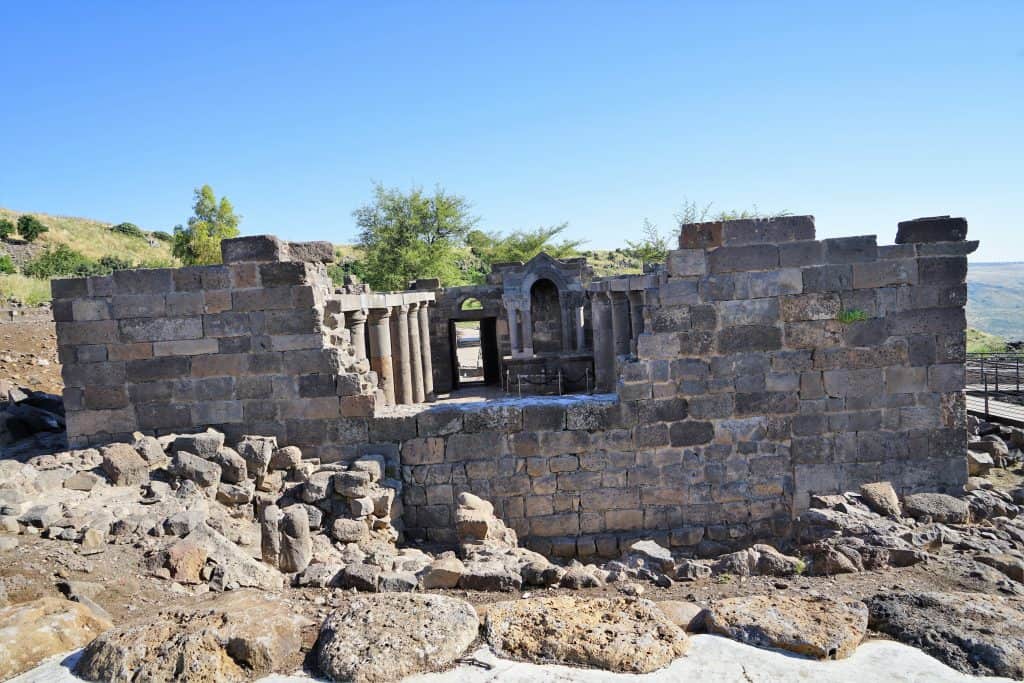 ---
The village ruins were discovered by Lawrence Oliphant in 1884 and published in 1885. It seems there was no settlement then. Despite its significance, Umm el-Qanatir remained largely unknown until the 1990s. Then an Israeli military patrol accidentally discovered it. Since then, excavations and restoration have been ongoing, and the site is now open to visitors.
---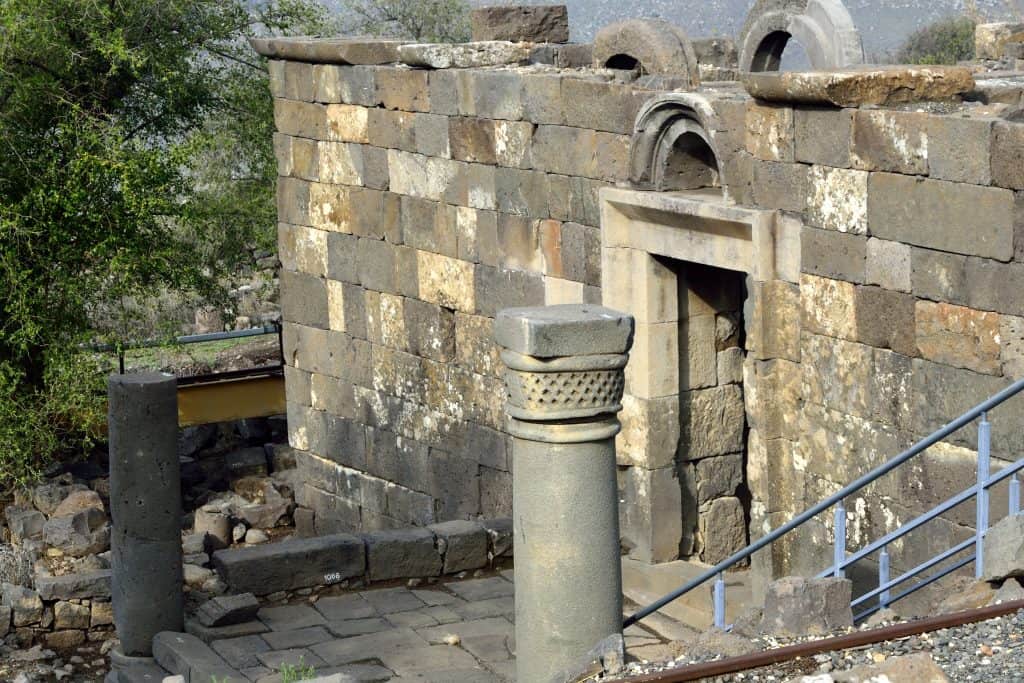 ---
Umm el-Qanatir offers a unique window into the world of Jewish life in the Byzantine period and a glimpse of the time's advanced engineering and construction techniques. Whether you're a history buff or simply curious about ancient civilizations, visiting Umm el-Qanatir will be a fascinating and memorable experience.