So the Cave of the Patriarchs, also known as the Tomb of the Patriarchs; is a series of caves located in the heart of the Old City of Hebron in Israel's southern West Bank. Furthermore, the caves are the final resting place of four esteemed and religiously significant couples: Chiefly, Adam and Eve; Abraham and Sarah; Isaac and Rebecca, and Jacob and Leah. Moreover, the caves are considered by Jews to be the second holiest place in the world, after Temple Mount.
---
---
History of the Cave of the Patriarchs
As recounted in the Old Testament's Book of Genesis; Abraham purchased the cave and the surrounding field as a burial place for his wife; Sarah, in 1677 BCE. The land became the first plot of land in the Holy Land to become the legal possession of the Jewish people. Abraham and Sarah were buried in the Cave of Machpelah, and Isaac, Jacob, Rebecca, and Leah, were all considered the patriarchs and matriarchs of the Jewish people.
---
---
A large imposing stone building was constructed above the cave by Herod in the 1st century BCE. And is the only fully intact Herodian structure standing today. Then, Byzantine Christians took over the complex and built a basilica before it was converted into the Ibrahimi Mosque after being conquered by Muslims. In fact, as descendants of Abraham's son Ishmael, Muslims also honor the site of Abraham's tomb, known as the Sanctuary of Abraham.
---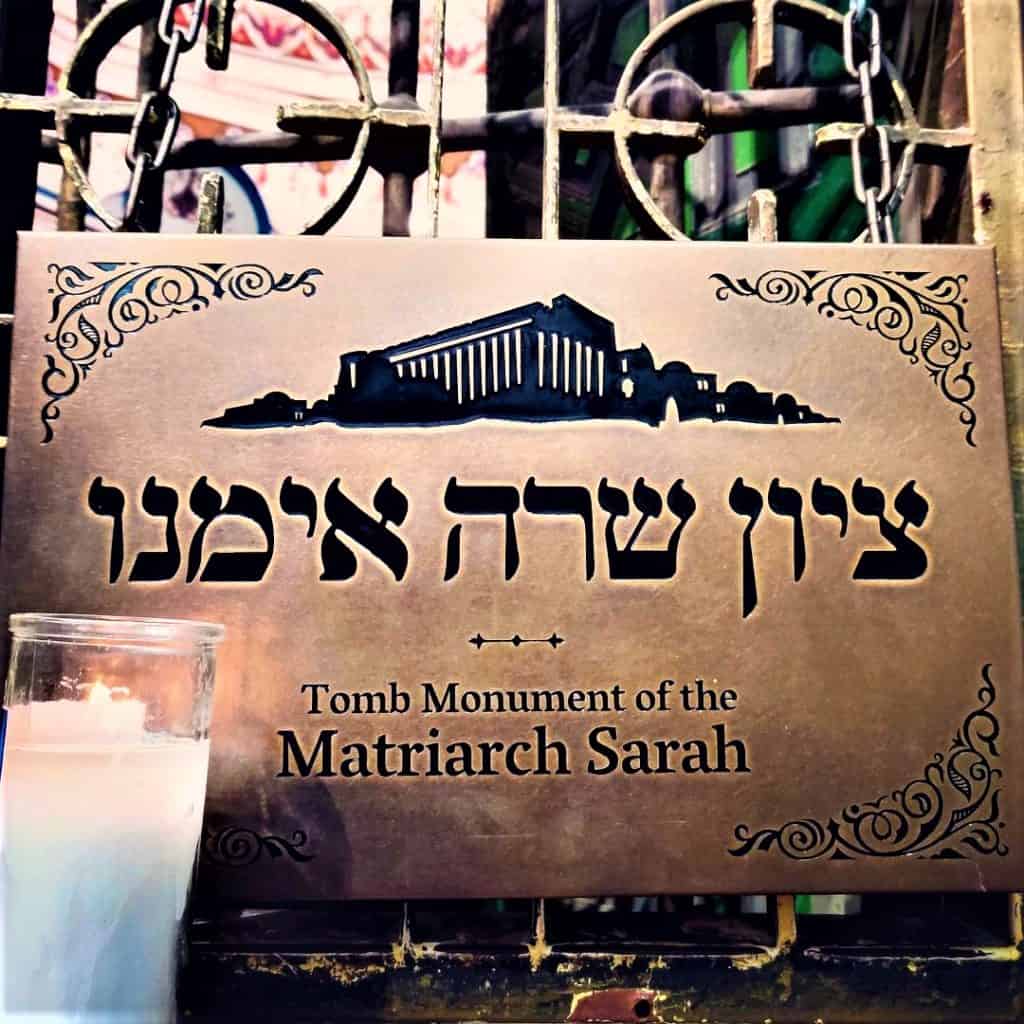 ---
The complex was once again taken over by Crusaders in the 12th century but was converted back into a mosque less than a hundred years later by Saladin. Israel took control of the site in 1967 and it was divided into a synagogue and a mosque.
Today, the Cave of the Patriarchs is managed by the Muslim Waqf (Religious Trust) that control during the Arab conquest. So today there are many restrictions are imposed on Jewish prayers and customs at the Tomb of the Patriarchs despite its deeply religious significance.
Visiting the Cave of the Patriarchs
The cave of the Patriarchs is divided into three rooms: Ohel Avraham, Ohel Yitzhak, and Ohel Ya'akov. One of the restrictions put in place by the Muslim Waqf (Religious Trust) is that Jews are only allowed to visit Ohel Yitzchak ten days a year.
---
---
The Cave of the Patriarchs is open to tourists and visitors every day. For an unforgettable experience, spend a few days over Shabbat in Hebron or the nearby Jewish community of Kiryat Arba and attend the Friday-night prayers in the synagogue at the Cave of the Patriarchs. On West Bank private tours I like to take my guests to Hebron. Why? Because this is a real experience that shows my guests the other side of Israel. The one that is less touristic and more authentic.