Ben Yehuda Street is one of the most iconic streets in Jerusalem. It is a pedestrian mall in the heart of the city center and a popular destination for locals and tourists alike. The street is named after Eliezer Ben Yehuda, a Hebrew linguist who played a key role in the revival of the Hebrew language.
---
---
The history of Ben Yehuda Street dates back to the late 19th century when it was a dirt road outside the walls of the Old City. In the early 20th century, it became a bustling commercial center, and during the British Mandate era, it was the heart of the city's nightlife.
Modern Jerusalem Ultimate Guide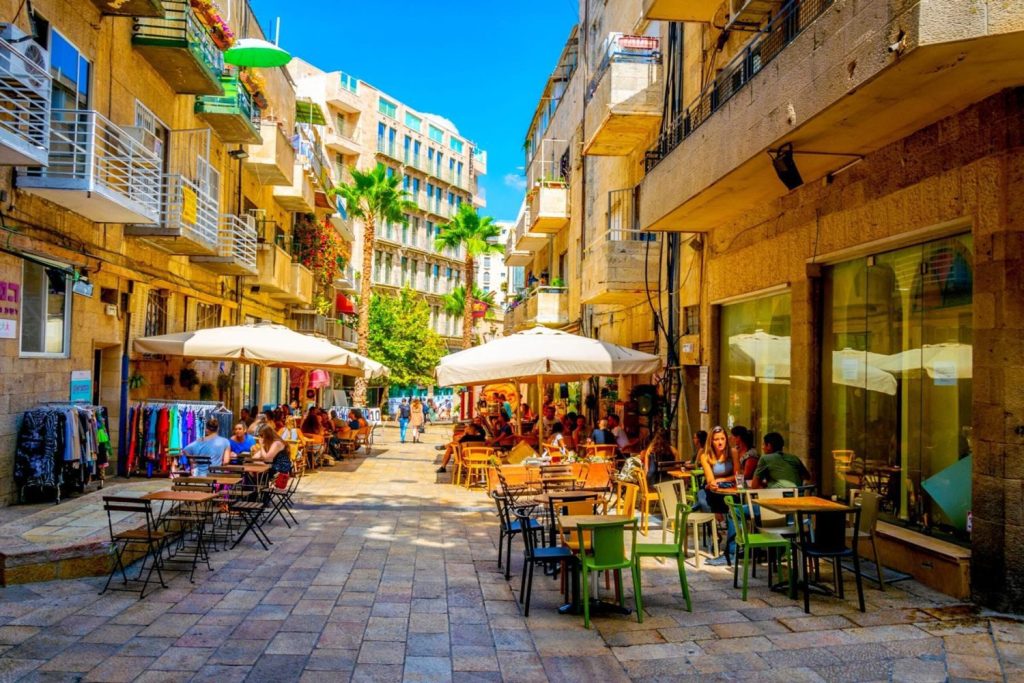 ---
Today, Ben Yehuda Street is a vibrant pedestrian mall with shops, cafes, and restaurants. It is a bustling hub of activity day and night, with street performers, musicians, and artists entertaining visitors. The street has a lively atmosphere, colorful storefronts, and outdoor cafes, making it a popular spot for people-watching and taking in the city's unique vibe.
One of the unique features of Ben Yehuda Street is its selection of bookstores. The street is home to several bookshops, including Tmol Shilshom, a literary cafe named after a novel by S.Y. Agnon, one of Israel's most famous writers. The bookstore serves as a gathering place for writers, poets, and intellectuals, and it is a great place to pick up a book about Israel's history or culture.
Ben Yehuda Street is home to the Best Falafel in Jerusalem!
Another highlight of Ben Yehuda is its famous falafel shops. Falafel is a popular Middle Eastern dish made of ground chickpeas, herbs, and spices, and it is a staple of Israeli street food. On Ben Yehuda Street, you can find some of the best falafel in the city, including the famous Pinati restaurant, which has been serving up delicious falafel since 1961.
In addition to its shops and restaurants, the Street is also home to several hotels, making it a convenient location for visitors. The street is in the city's heart, within walking distance of many of Jerusalem's major attractions, including the Old City, the Mahane Yehuda Market, and the Israel Museum.
In conclusion, Ben Yehuda Street is one of the must-visit destinations in Jerusalem. Its unique history, lively atmosphere, and vibrant culture make it a popular spot for visitors and locals. Whether you are looking to shop, eat, or soak up the city's energy, Ben Yehuda Street is the perfect place to do it.