The Al-Uthmaniyya Madrasa, also known as the Uthmaniye School, is a historic educational institution in the heart of Jerusalem's Old City. This madrasa is an architectural and cultural gem steeped in history and tradition.
---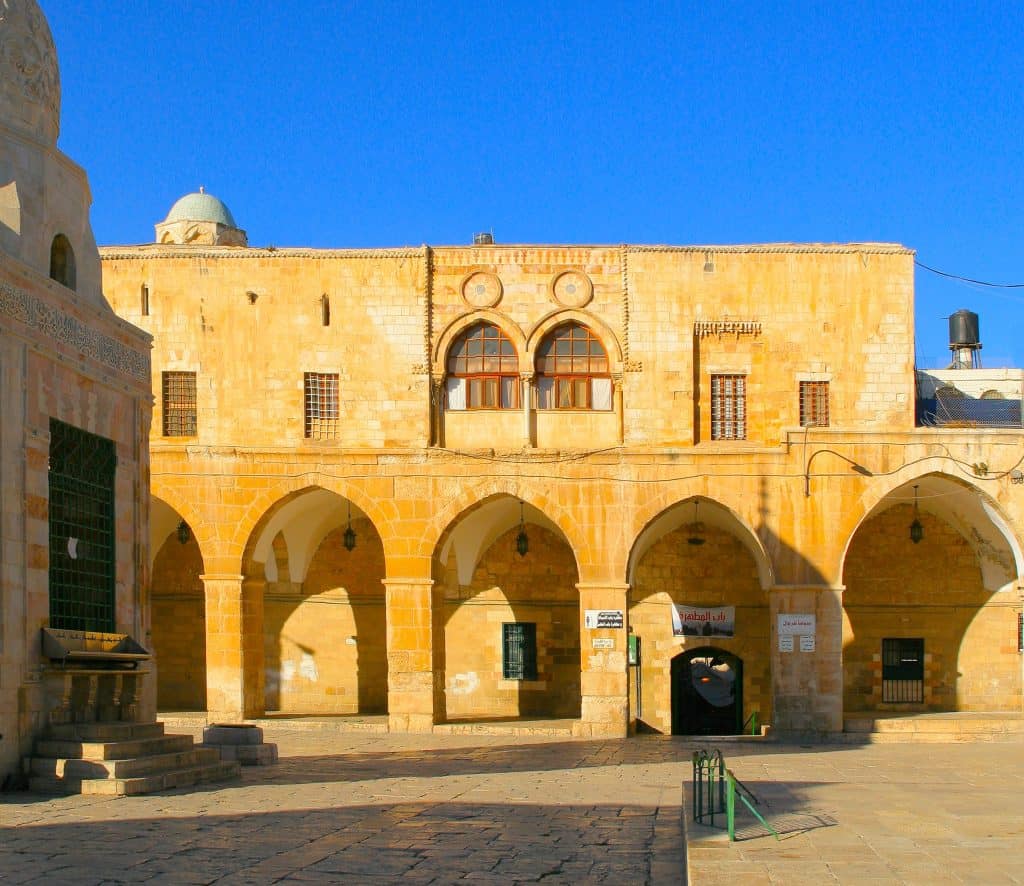 ---
Al-Uthmaniyya Madrasa – Key Features and History:
Location: The Al-Uthmaniyya Madrasa is in the Muslim Quarter of the Old City of Jerusalem, near the Haram al-Sharif (the Noble Sanctuary) and the Al-Aqsa Mosque.
Architectural Style: The madrasa features classic Mamluk architecture, characterized by its elegant design, intricate geometric patterns, and decorative elements. Furthermore, the building is a testament to the architectural legacy of the Mamluk dynasty, which ruled over Jerusalem and other parts of the Islamic world during the medieval period.
Muslim Quarter Jerusaalaem Tour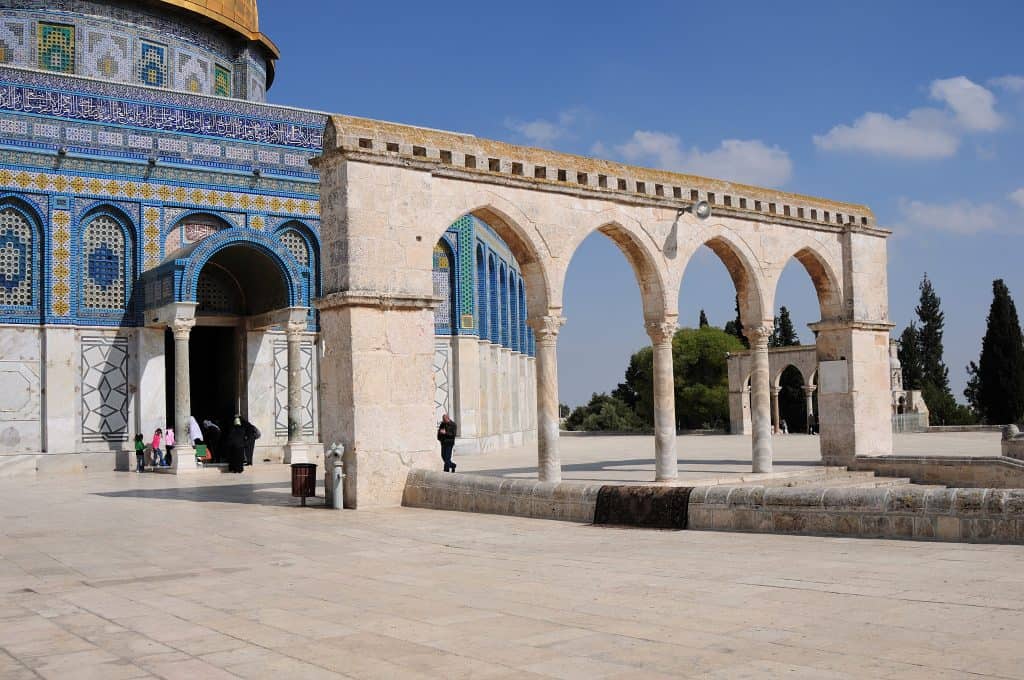 ---
Courtyard Design: Like many traditional madrasas, the Al-Uthmaniyya Madrasa includes a central courtyard surrounded by arched porticoes. Last, this layout provides a peaceful and contemplative space for students and scholars.
Function: Historically, madrasas were centers of Islamic education and scholarship, offering instruction in Islamic theology, law, philosophy, and other subjects. So, the Al-Uthmaniyya Madrasa served as a learning and religious study place.
Muslim Quarter Ultimate Guide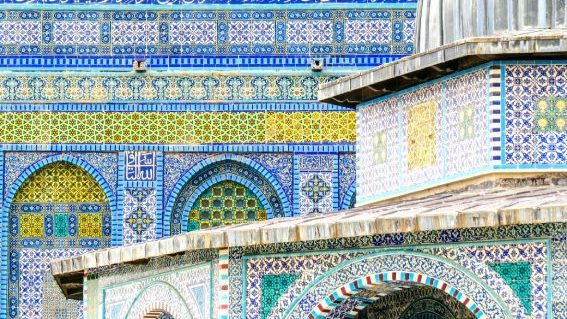 ---
Inscriptions and Calligraphy: The madrasa features intricate calligraphic inscriptions on its walls, often including Quranic verses and religious texts. These inscriptions serve both decorative and spiritual purposes.
Restoration: Over the years, the Al-Uthmaniyya Madrasa has undergone renovation and restoration to preserve its architectural and historical significance. These efforts have helped maintain the building's structural integrity and cultural heritage.
Mamluk Architecture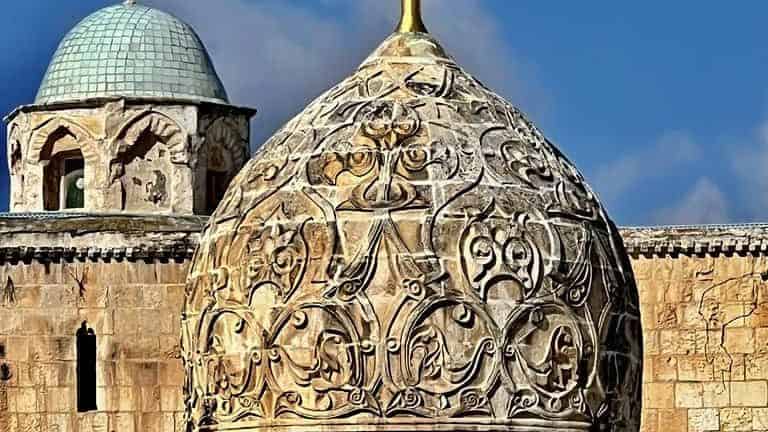 ---
The Founder of the Madrasa:
The institution was established during the Mamluk period, predating the Ottoman rule in Jerusalem. It was endowed by Isfahan Shah Khatun, a remarkable woman hailing from Ottoman territory. She was the spouse of Çandarlı Ibrahim Pasha the Elder, a prominent member of the Çandarlı family.
Her lineage is traced back to Sheikh Edebali, attesting to her noble ancestry. As part of her endowment for the madrasa, she directed the revenue from ten Anatolian villages. Her passing occurred in either 1436 or 1437, and her final resting place is within the confines of the madrasa she so generously founded.
It is among the few Jerusalem madrasas with a woman endower. The others were the Khatuniyya Madrasa and the little-known Barudiyya.
Cultural Significance:
In short, the Al-Uthmaniyya Madrasa is an architectural treasure that reflects the vibrant intellectual and educational traditions that have thrived in Jerusalem for centuries. It represents the enduring commitment to knowledge and spirituality in the heart of the Old City.
Lastly, Today, the madrasa stands as a testament to the rich heritage of Jerusalem and the importance of preserving its cultural and historical landmarks. Visitors to the Old City can explore this beautiful example of Mamluk architecture while appreciating the city's continuity of educational and cultural traditions.