Lake Ram is a crater lake (maar) in the northeastern Golan Heights, near Mount Hermon, in Israel. Also, Josephus knew it by the name Lake Phiala. The sources of the lake are rainwater and an underground spring. The lake has no outlet. Furthermore, a very important archaeological figurine was found in Lake Ram. The "Venus of Berekhat Ram" figurine is considered to be the oldest representation of a human figure that exists in archaeological records.
---
---
During excavations, evidence was discovered of Palaeolithic human and hominid activity. Most notably, an excavation led to the discovery of the Venus of Berekhat Ram, a pebble allegedly worked by Homo erectus. The artefact has been claimed to be the oldest known example of representational art in the world. The pebble was found in a context datable to at least 230,000 years before the present time, thus to the early Middle Palaeolithic.
---
---
The Venus of Lake Ram (
Berekhat Ram)
The Venus of Berekhat Ram is a pebble found at Berekhat Ram on the Golan Heights in the summer of 1981 by archaeologist Naama Goren-Inbar of the Hebrew University of Jerusalem. An article by Goren-Inbar and volcanologist Sergiu Peltz states that it has been modified to represent a female human figure, identifying it as a possible artifact made by Homo erectus of the later Acheulean; in the early Middle Paleolithic. The term "Venus" follows the convention for labeling the unrelated Venus figurines of the Upper Paleolithic. That statement is contested.
On my private tours of the Golan Heights, I stop there. Also, in the Israel Museum, you can see the figurine.
Venus Of Berekhat Ram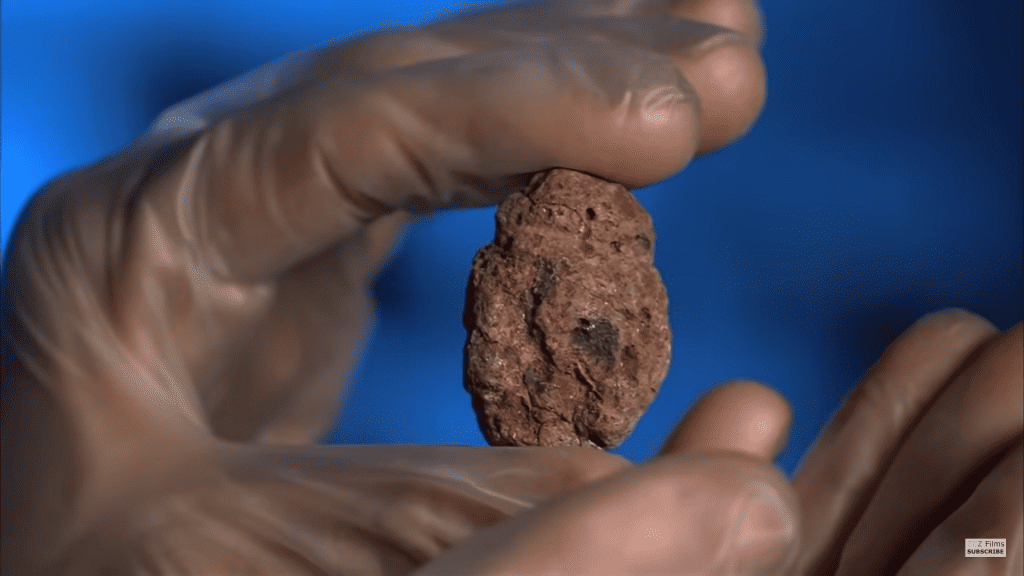 ---