Bahá'u'lláh was the founder of the Bahá'í Faith and a major religious figure of the 19th century. Born in Tehran, Iran in 1817, he became a prominent member of the Bábí faith, which was a precursor to the Bahá'í Faith. In 1863, Bahá'u'lláh declared himself to be the messenger of God for this age and founded the Bahá'í Faith, which emphasizes the unity of all religions and the equality of all people.
---
---
Bahá'u'lláh's teachings emphasize the oneness of God, the oneness of religion, and the oneness of humanity. He taught that all religions are fundamentally one and come from the same divine source. He also emphasized the importance of spiritual and moral development, the need for justice and equity, and the need for global unity and cooperation.
Bahá'u'lláh's teachings have inspired millions of people around the world and have led to the creation of the Bahá'í community, which has grown to become one of the most diverse and widespread religions in the world. Bahá'u'lláh also proclaimed himself as "Him whom God shall make manifest," that the Bab, the forerunner of the Faith, mentions in his writings.
---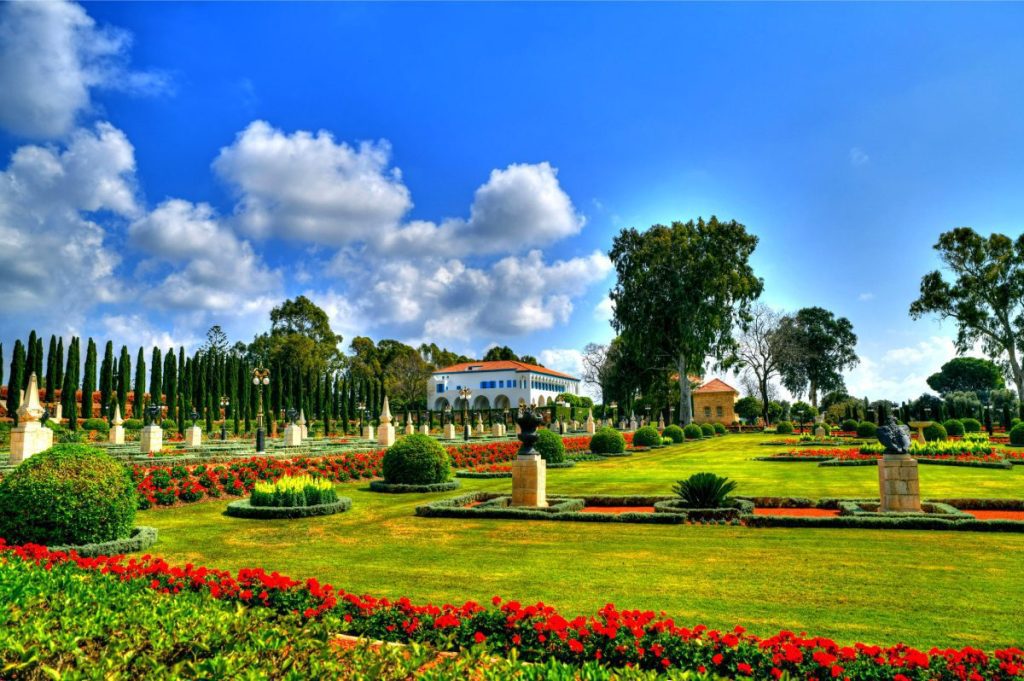 ---
Today, millions of Bahá'ís in virtually every country and territory are working to promote their faith principles and build a better world based on unity, justice, and peace. One of the most important sites associated with Bahá'u'lláh is the Shrine of Bahá'u'lláh, located in Acre, Israel. It is a beautiful and sacred place where Bahá'ís from all over the world come to pay their respects to the founder of their faith.
The Bahai Gardens in Haifa
---
So the Shrine is located in the heart of the Bahá'í World Centre, which includes several other important sites and buildings associated with the Bahá'í Faith. Furthermore, visitors to the Shrine of Bahá'u'lláh can take a guided tour of the place, which consists of the main Shrine building, the gardens, and other nearby buildings.
Visiting The Shrine of the Bahá'u'lláh
Moreover, the Shrine is a beautiful and peaceful space, with a central room containing the tomb of Bahá'u'lláh, surrounded by smaller rooms and nooks where visitors can pray and reflect.
Overall, the Shrine of Bahá'u'lláh is an important spiritual site and a symbol of the Bahá'í Faith's commitment to unity, peace, and justice. It is a must-visit destination for anyone interested in learning more about this important and inspiring religious tradition. Here is a link to their website!